Finally, a SLR lens case for your toughest photo assignments! BETA Shell™ lens cases take a serious approach to protecting your camera optics. Our water-tight rigid polymer shells are lined with vibration damping visco-elastic foam. This means total protection from moisture, impact, and extreme ambient temperatures. Now you can travel from the longest rivers to the highest mountains with confidence your camera lens will be there to catch the perfect shot!
Design
• Rigid cylindrical design protect lens against the harshest environments.
• Patent pending visco-elastic foam support system dampens impacts.
• Heavy-duty 0-Ring seal keeps water, moisture, and dirt out.
• Highly durable and impact resistant.
• Incredibly light-weight and strong.
• Protects lens from thermal temperature changes.
• Elastic strap aids grip or can be stored away when not in use.
• Replaceable parts.
Construction
• CNC Machined from tuff ABS polymer.
• Individually sealed & tested against water penetration.
• Individually finished and assembled by hand.
• Available in multiple sizes and custom lengths.
• Designed, fabricated, and assembled by professional for professionals.
• Made 100% in the U.S.A.
Details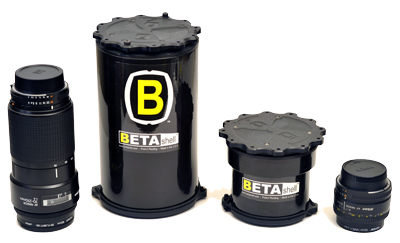 Beta Shell™ lens cases come in two different diameters and wide range of lengths.
There is a Beta Shell™ lens case to fit almost every lens out there!


Beta Shell™ 4.100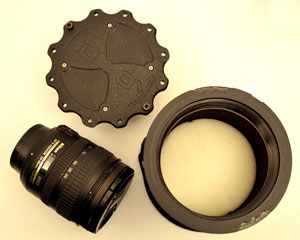 Beta Shell™ SLR lens cases use only the best materials
for unsurpassed durability, ease-of-use, and functionality -
* Impact resistant and durable ABS.
* Visco-elastic 1.5 inch memory foam.
* Stainless steel fasteners.
* Heavy duty EPDM o-ring (seal).
* 2mm Neoprene liner.
Beta Shell™ lid assembly with 1.5 inch memory
foam and heavy duty o-ring seal.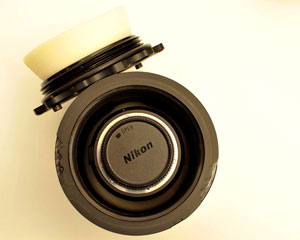 Beta Shell™ 's patent pending cylindrical
design allows easy access and full protection against
the elements for all your professional SLR optics.
To store your lens, simply -
1) gather the end cap withthe memory foam on top lid,
2) press down to compress the soft memory foam,
3) rotate the lid in the CW direction to seal the case.
* Remember - If a water-proof seal is required, then
the top lid MUST BE CLOSED TIGHTLY!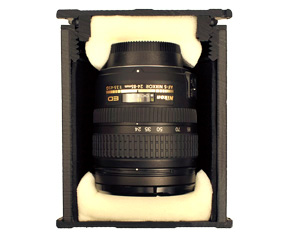 Beta Shell™'s patent pending design uses
thick visco-elastic memory foam to gently,
yet firmly support your SLR optics.
Beta Shell™ internal visco-elastic memory foam
gently contours itself around you lens resulting
in excellent isolation from impacts, moisture, and
thermal temperature changes.
Beta Shell™'s top lid assembly is CNC machined
from 6.35mm thick industrial grade ABS sheet to
provide excellent functionality with a unique look.
Beta Shell™'s lower base is also CNC machined
from 6.35 mm thick ABS sheet.
Absolute function and attention to detail make
Beta Shell™ SLR lens case unlike any other.